MENU
OUR MENU IS EVER EVOLVING SO CHECK BACK OFTEN.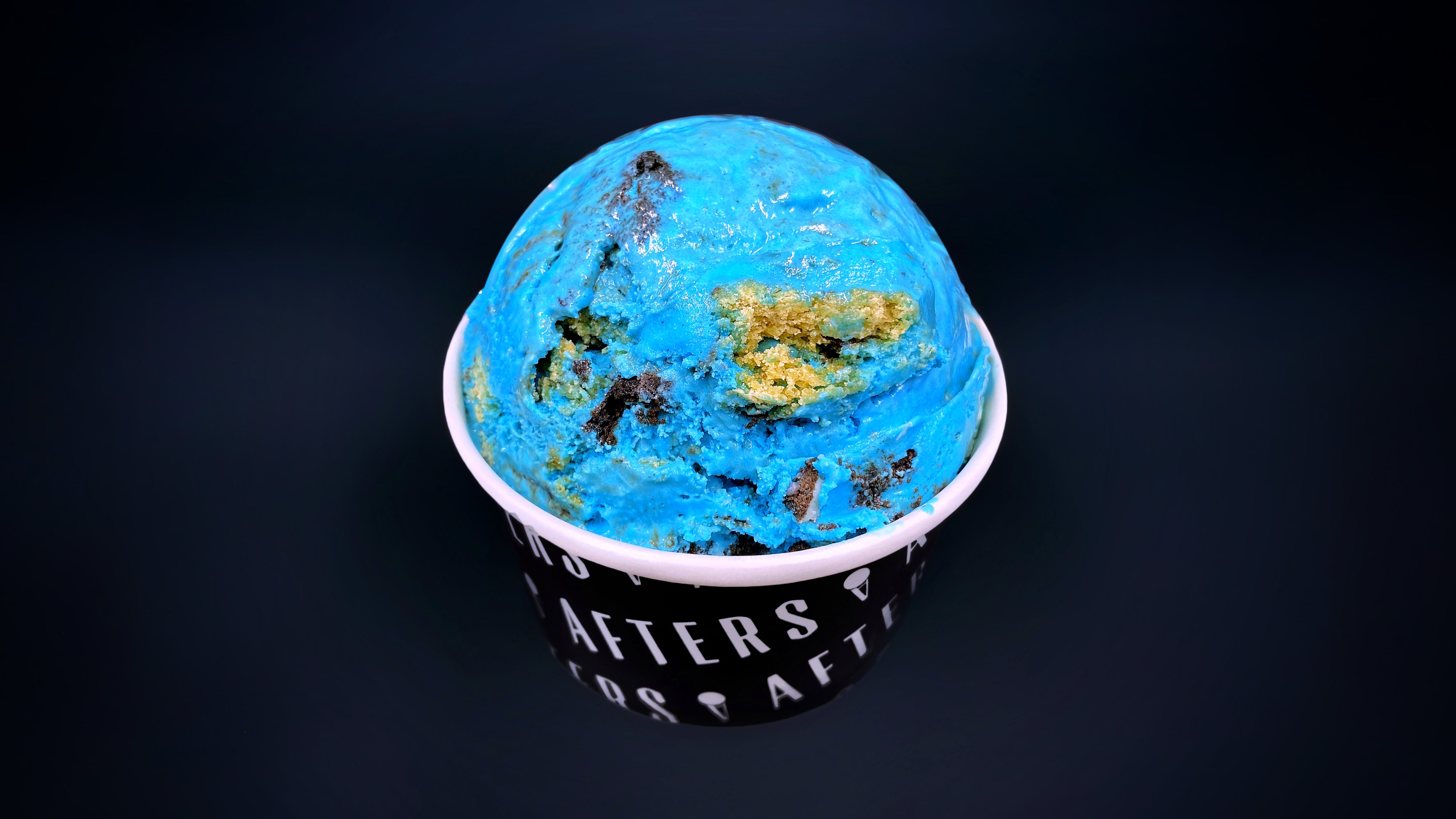 COOKIE MONSTER
Vanilla based ice cream with chocolate chip cookies, crushed oreos, and chocolate fudge. Cookies on cookies, on cookies.
BIRTHDAY CAKE
Sweet cream ice cream with chunks of sugar cookies, rainbow sprinkles and a dab of pizazz! Go shorty, its your birthday!
COOKIE BUTTER
Creamy speculoos ice cream with crushed speculoos cookies. Sweet, sweet goodness!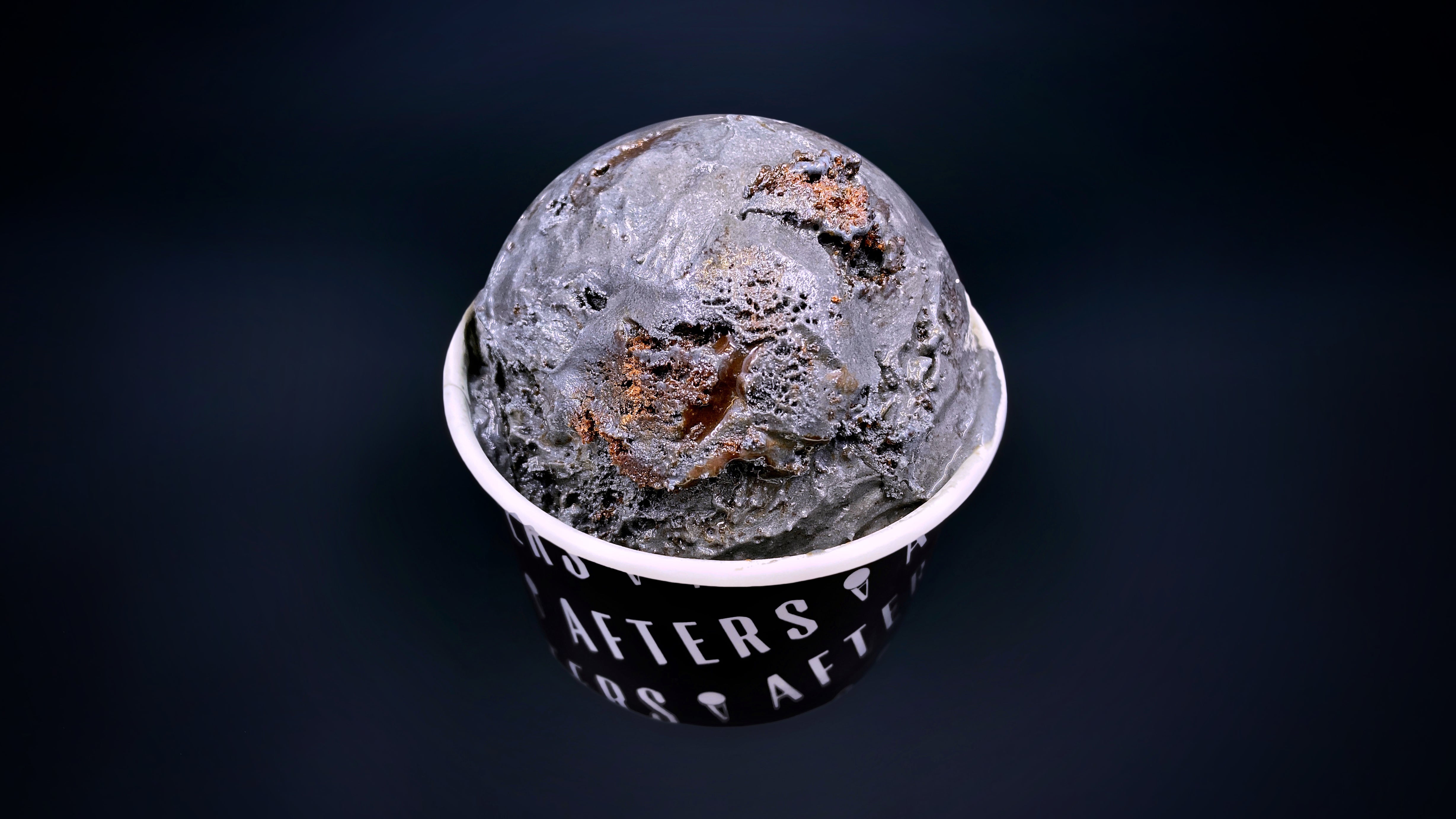 DARK MATTER BROWNIE BATTER
Yes, you read it right. Edible brownie batter is here and it comes with all the gooey goodness! Brownie batter ice cream with fudge chunk and chocolate swirls.
JASMINE MILK TEA
What's the tea, you ask? Ice cream seeped in real jasmine tea leaves to give you the perfect amount of creamy milk tea goodness.
MILK AND CEREAL
A vanilla base ice cream with our very famous Afters flakes mixed in. Like a bowl of cereal, but better!
MINT MONSTER
A mint and vanilla base ice cream with crushed oreos and chocolate chip cookies. Leaving a savory and fresh feeling!
THAI TEA
Your classic Thai Tea in a creamy ice cream form!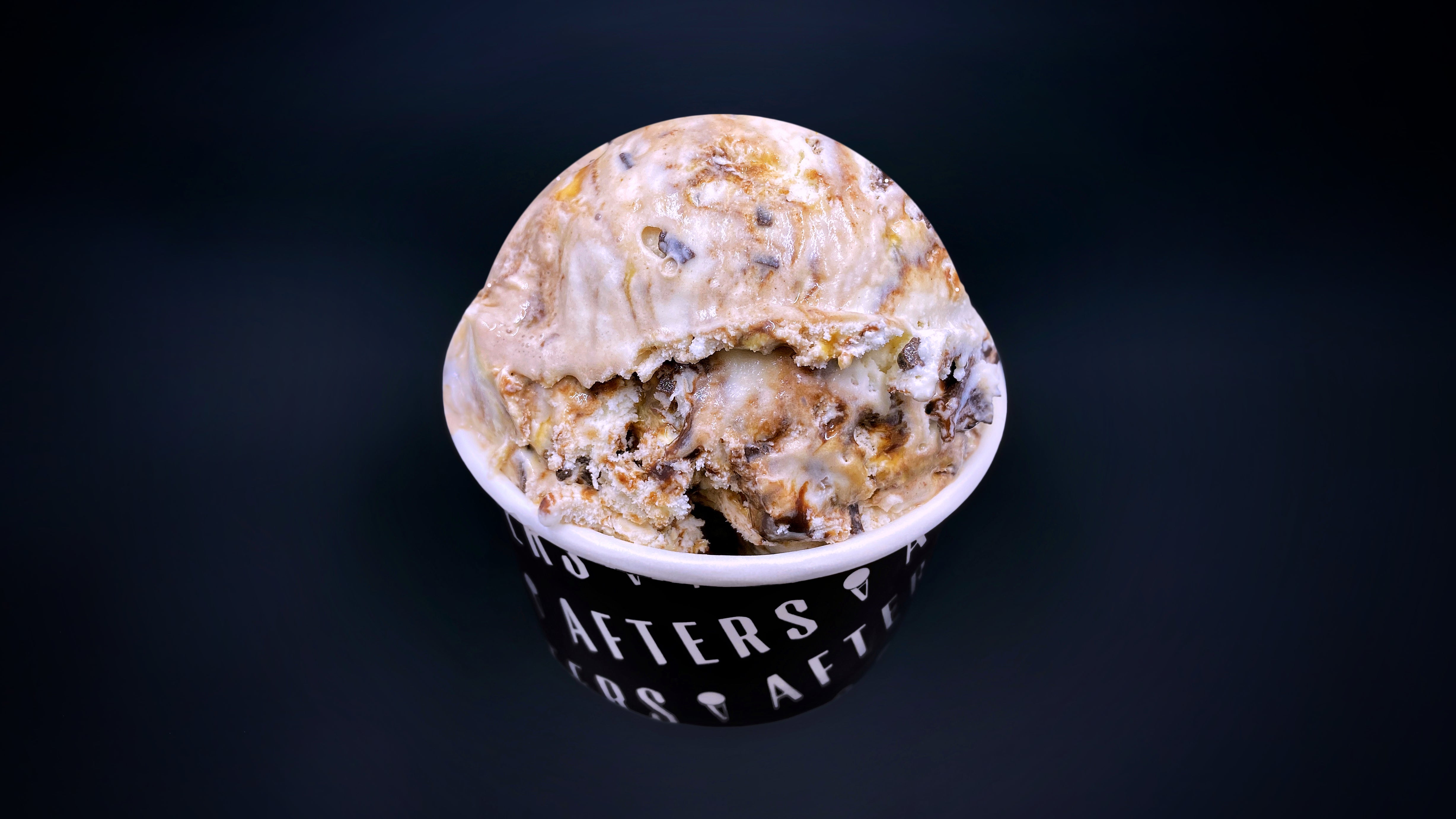 TRIPLE C
Chocolate chips, chocolate fudge, and caramel in a vanilla base. Is your mouth watering yet?
SALTY OREO
A classic cookies and cream ice cream with a salty twist to heighten all the flavors for your taste bud needs!
STRAWBERRY COOKIE CRUNCH
Your classic strawberry ice cream...but with chocolate chip cookies!!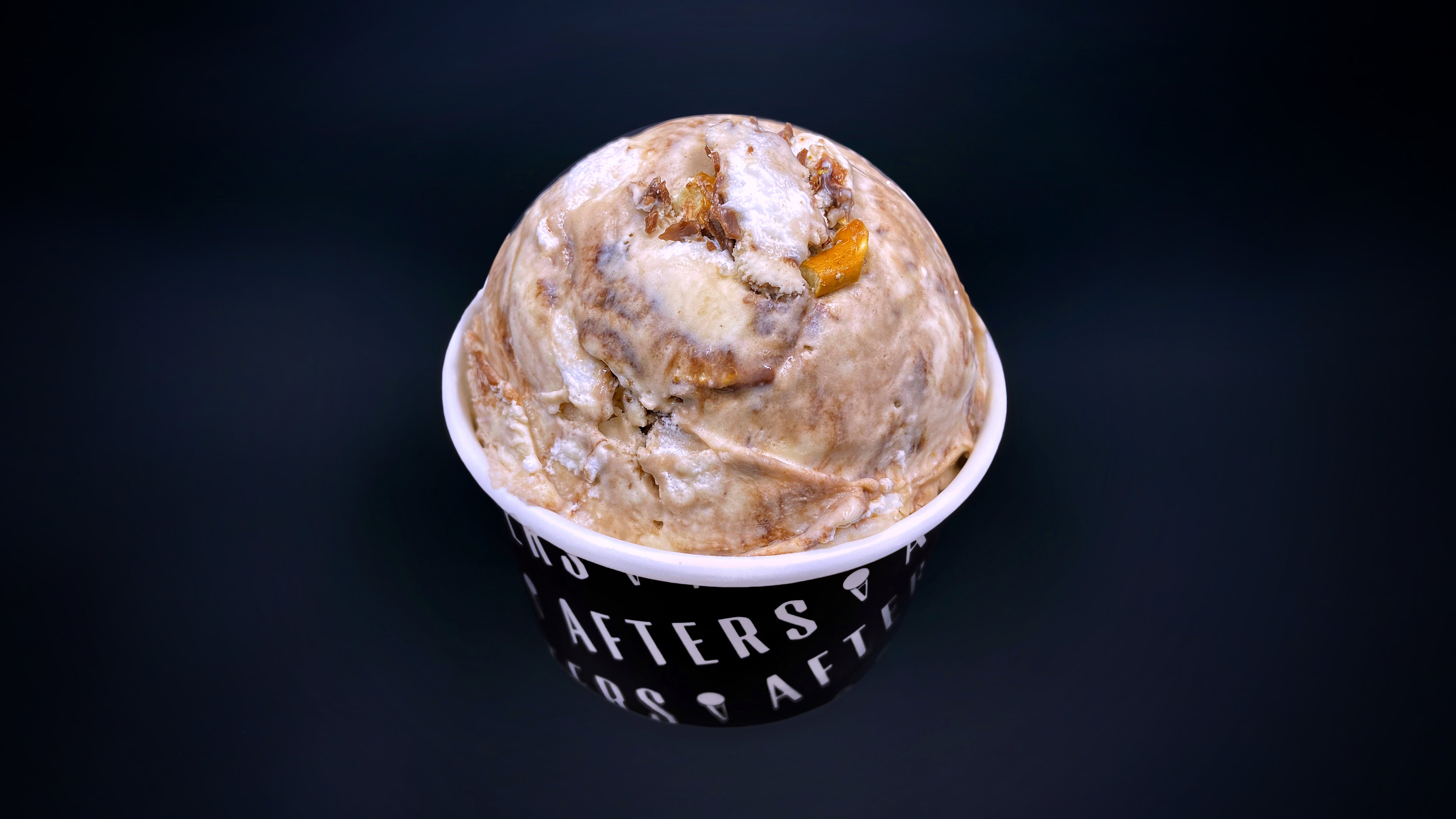 PEANUT BUTTER SMORES
A peanut butter and vanilla base with chocolate covered pretzels, marshmallows, and fudge. This will get you singing "Kumbaya" after each bite.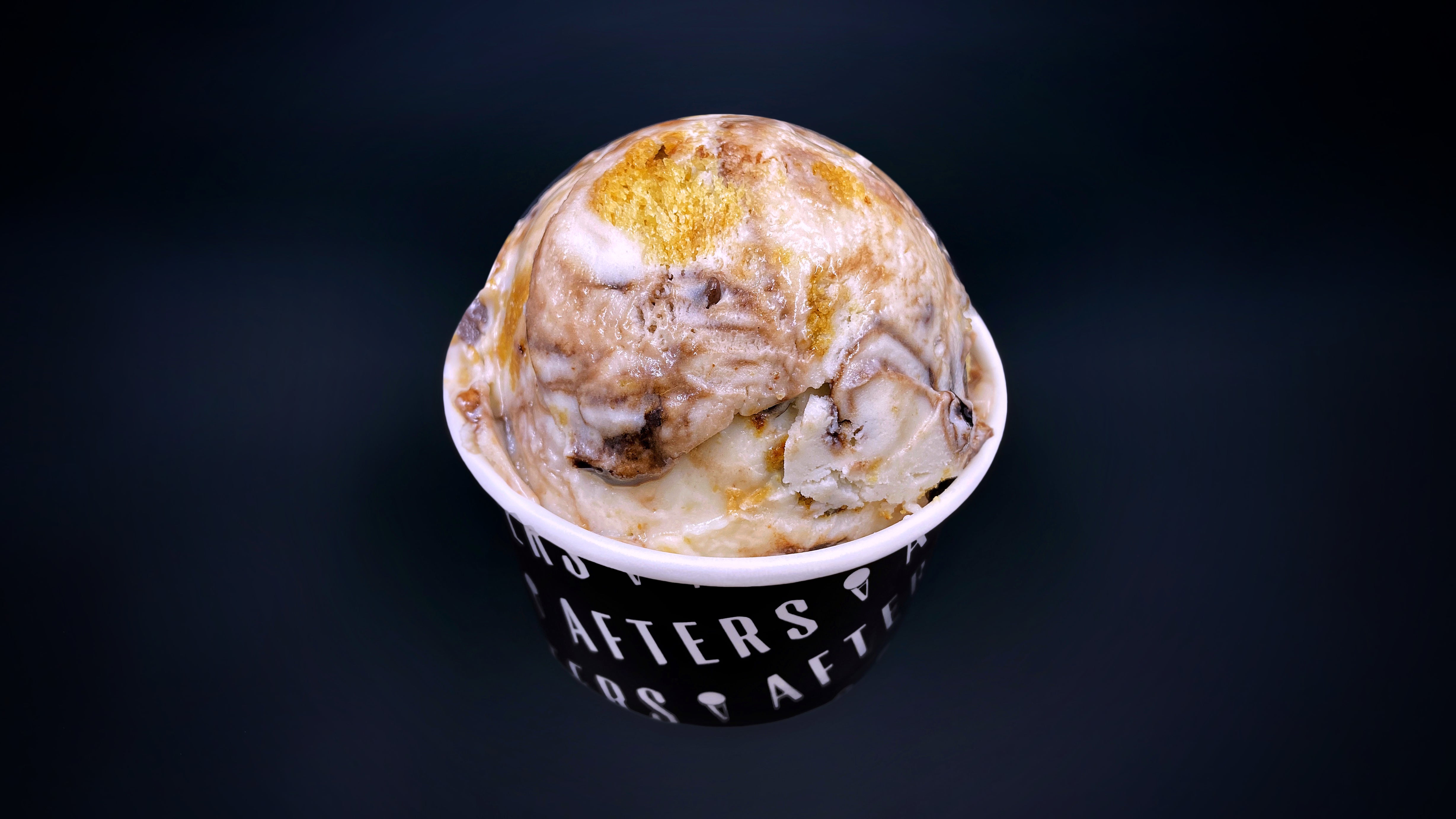 CHOCOLATE CHIP COOKIE
Plant-Based Chocolate chip cookie ice cream with house-made vegan chocolate chip cookies, chocolate chips, and chocolate swirl. ALL. VEGAN.
FRENCH TOAST CHURRO
Cinnamon-sugar base with cinnamon toast crunch mixed in. Like a churro...but better.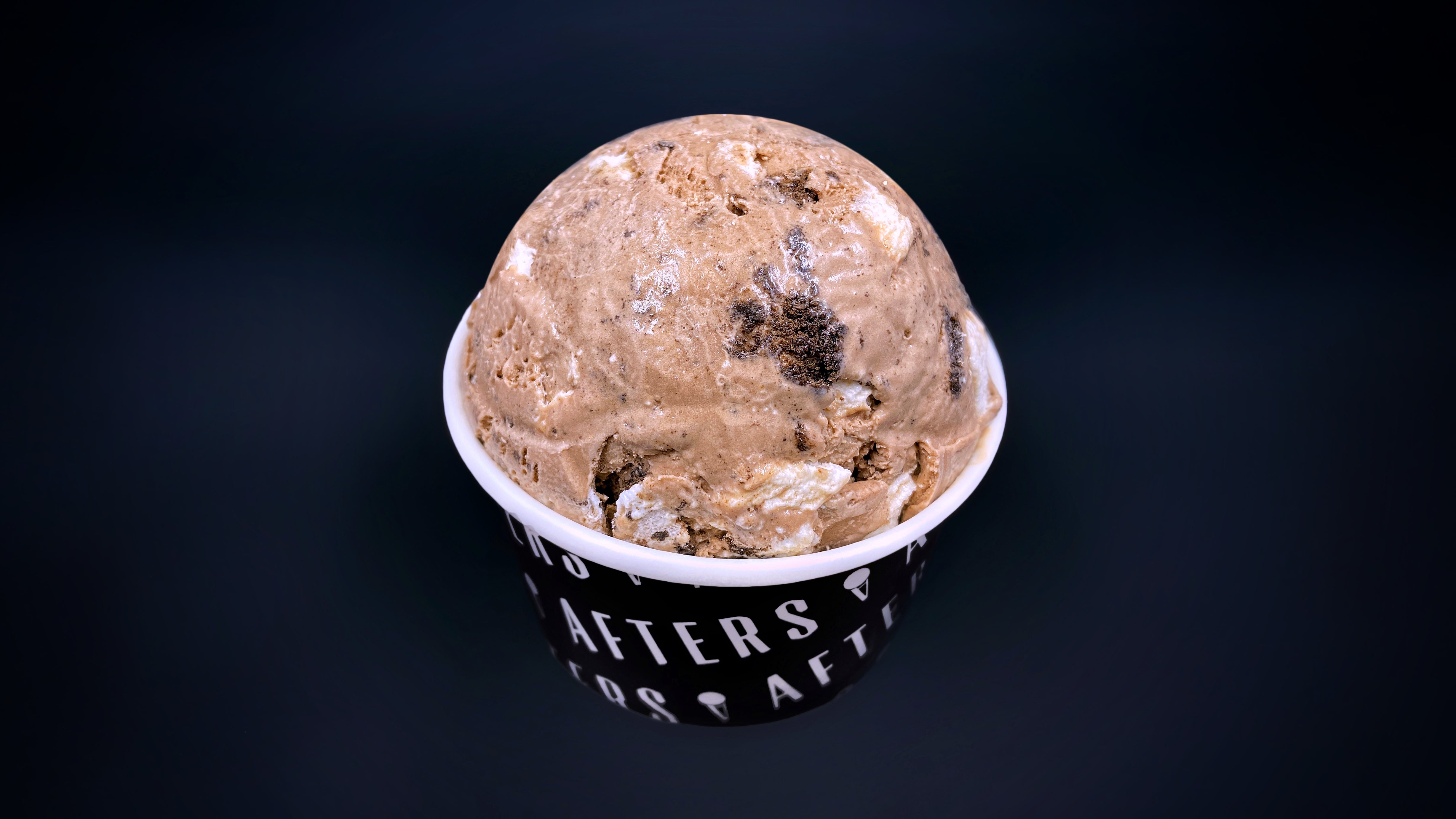 FROZEN HOT COCOA
Hot cocoa base ice cream with marshmallows and crushed oreos. Like winter ... but in the summer.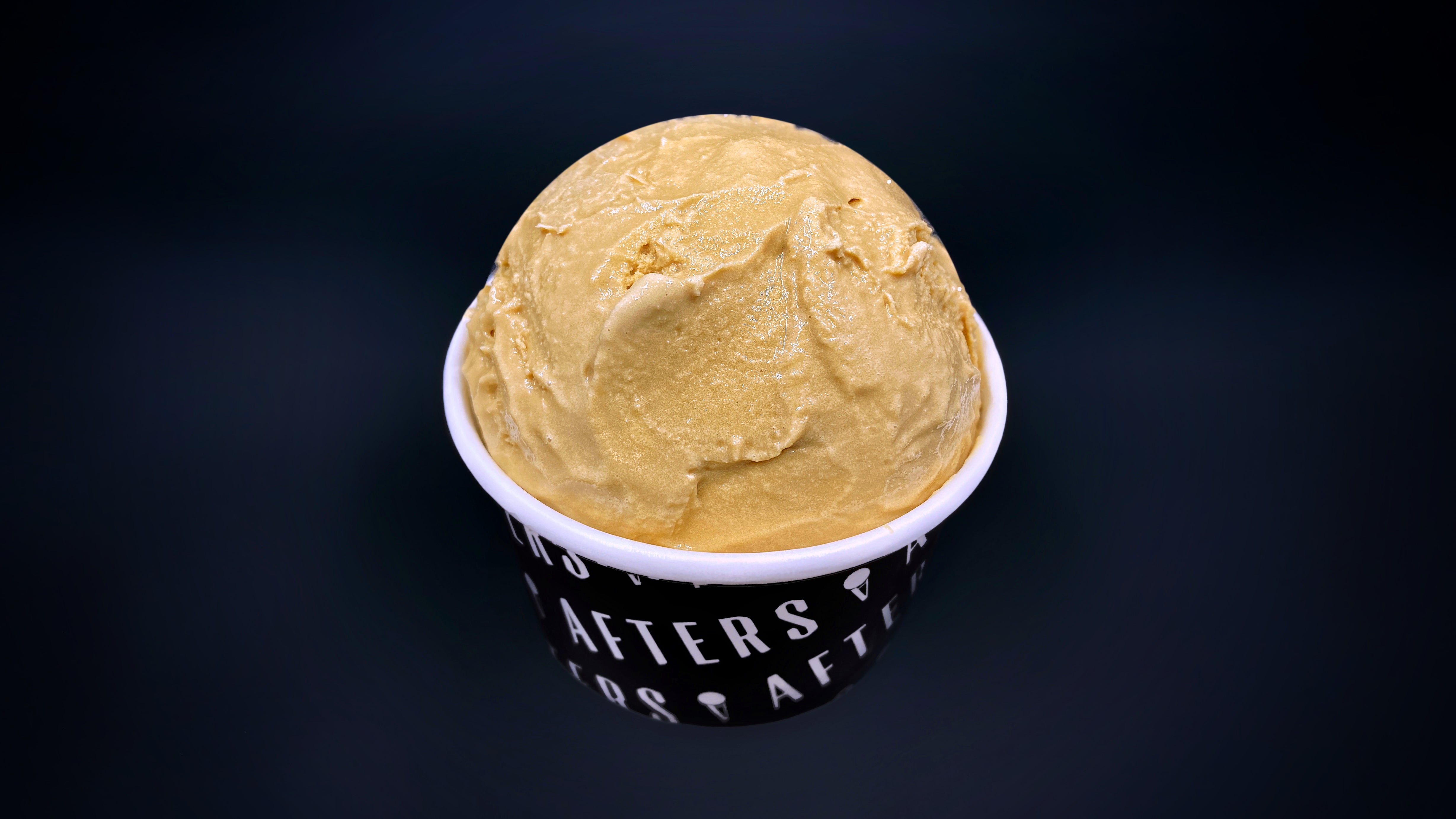 SAIGON COFFEE
But first, coffee. Ice cream! Made with strong esspresso beans to create a creamy coffee flavor to satisfy your caffiene and tastebud needs.
MANGO SORBET
A water based ice cream made with real mango puree. So fresh and so clean!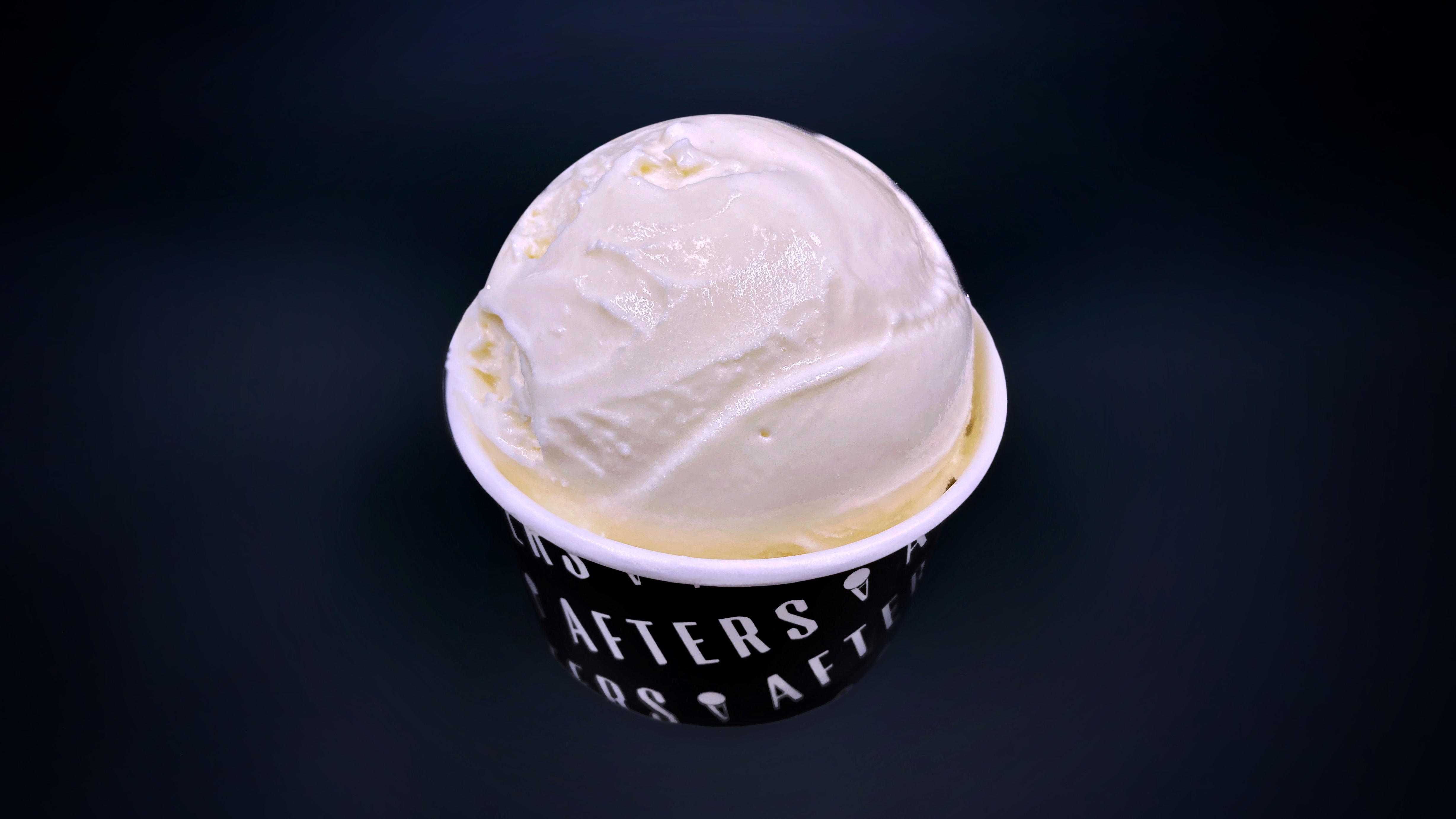 MADAGASCAR VANILLA
The purest vanilla ice cream you'll ever taste. Made with real vanilla bean from Madagascar. Some may even say you're on vacation.
Powered by AZEXO Shopify page builder